BEXHILL DRIVING INSTRUCTOR
Are you looking for a Bexhill Driving instructor? If so then you have come to the right place as Skillz 2 Drive have driving instructors in Bexhill waiting to teach you to drive and get you on the road. We have a fantastic pass rate for our learner drivers and offer a range of driving lessons to suits all needs.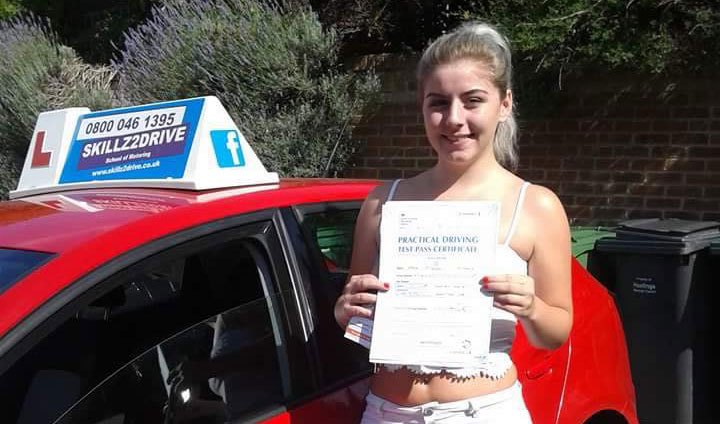 Bexhill Driving Lessons
We offer a range of lessons for our clients in Bexhill. This ranges from single driving lessons, A block of 10 driving lessons, Pass Plus courses and motorway courses.
By working with Skillz 2 Drive to learn to drive we will ensure you are equipped with the skills needed to pass your driving test.
All of our instructors are fully trained, experience and have great reviews!
Learn to drive in Bexhill
If you live, work or go to college in Bexhill it is likely that you will spend lots of time driving in Bexhill. While you will take your test at one of the local test centres in Hastings or Eastbourne it is important that you also get to experience on your local roads too. To make sure this happens we can start or finish your driving lesson in Bexhill ensuring you gain this important experience.
We will also ensure our lessons fit around your busy lifestyle. With plenty of driving instructors available, we can cover most times of the day so give us a call and start taking the first steps towards passing your driving test!
Our Driving lessons
As we mentioned above you are not limited to one type of driving lesson with us. We have block bookings available in blocks of 10, 20 or 30. These are great birthday or Christmas presents so make sure you mention this to your close friends and family!
If you want to pass quickly we also offer intensive driving lessons. This enables you to pass in anything from 1 week to 8 weeks depending on when you have passed your theory test.
We never take shortcuts tho! Our aim is for you to pass as quickly but most importantly as safely as possible.